CoffeeBreak for Social Networks
Engage your followers with fun games every week using CoffeeBreak
Are you looking for new ways to engage your followers with fun content every week? With CoffeeBreak in just 2 minutes you can create hyper-engaging trivias for Instagram, Twitter, Facebook, Telegram, Slack, Discord or any other social network.
CoffeeBreakGame.com is a plaform for creating personalized instant short games for groups of people of all sizes and kinds. Try it for FREE now!
HOW DOES IT WORK?
Create a free account in CoffeeBreak and build your first trivia in less than 2 minutes.
Share the game link on your social newtworks and your followers will join the game.
At the end of the day the game will end and the player who answered more questions correctly and faster will win.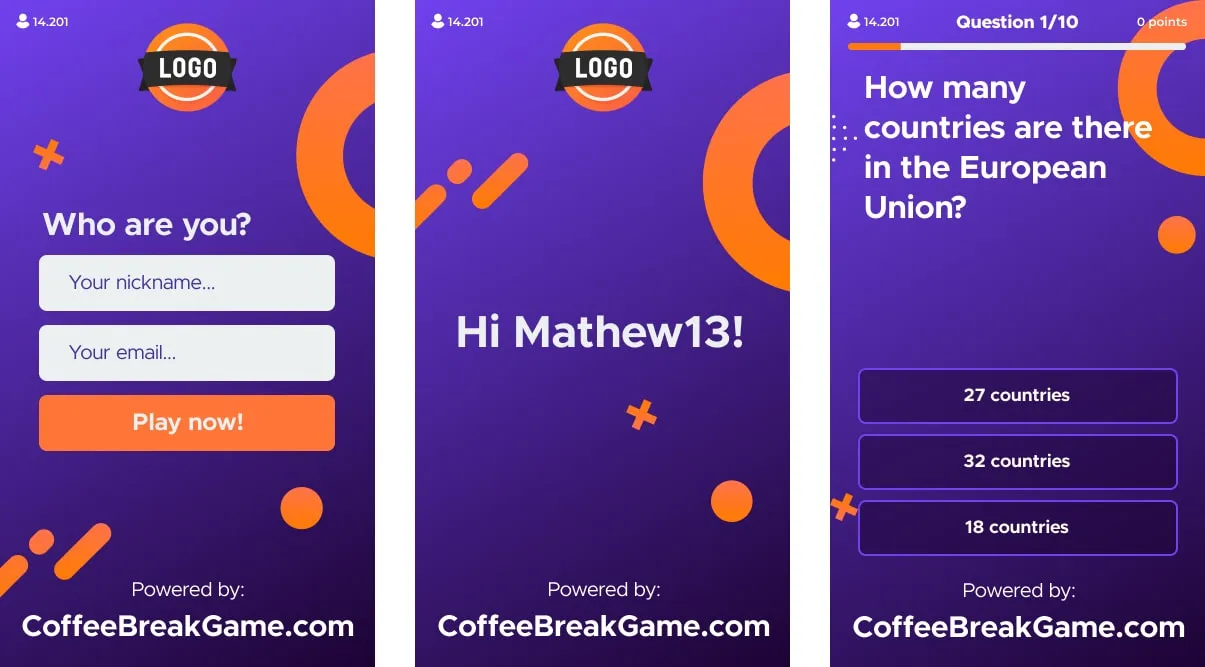 No app download required, users will be able to join the game immediatelly by clicking the link and typing their name and email.
Try a demo now
The best way to understand how these games work is to play it yourself. Imagine you have a community about movies, in three clicks and for free you can create daily trivias for your followers to play and win prizes or just for fun.
More than 200 topics
You can choose from our premade topics about sports, travel, history, geography, science, art, and more categories or create your own trivias in a few minutes.
Create your own topics
Using the question factory you will be able to create your own topics in minutes. Create questions about your Instagram photos, using animated GIFs or just text questions that only your followers know.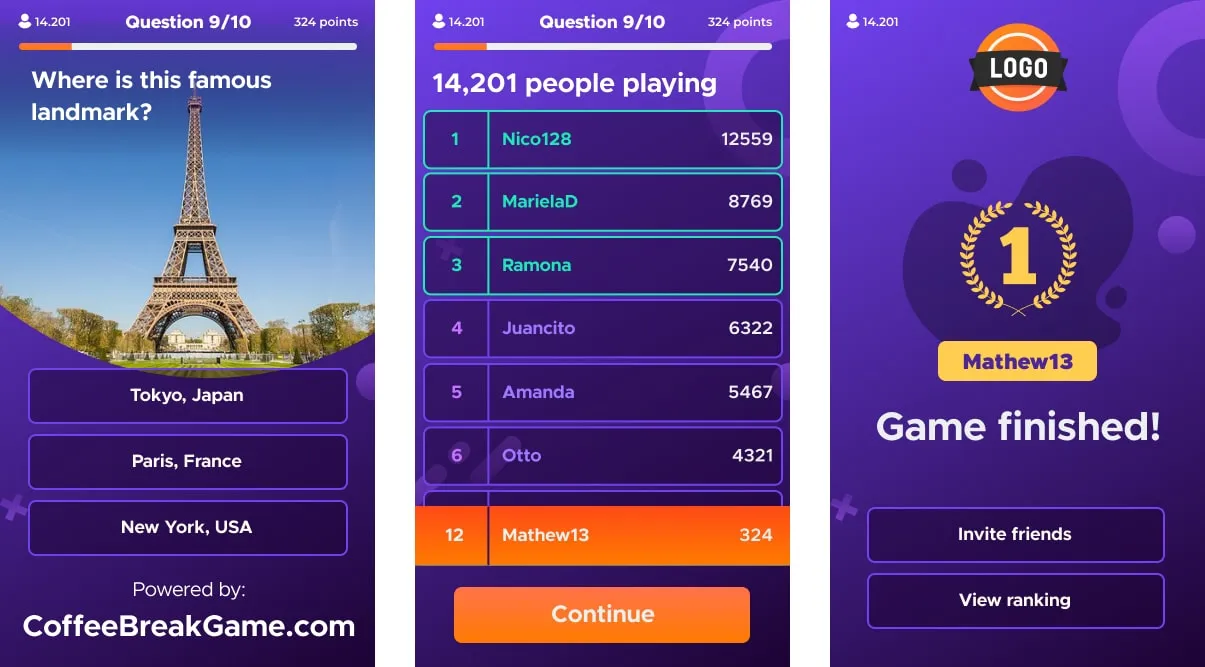 WHY DOES IT WORK?
It works because it is like a coffee break. It's short, fun and leaves players wanting more.
Fun for the players
Trivias are very simple to understand and to play. Our game dynamic is designed to be hyper-engaging and leave users wanting more after playing. If you give different trivias to them every day or week you will get them more engaged that with anything else you already tried.
Useful for you
As your followers start playing the game every week, you will start understanding who are the most engaged people in you community and getting their contact info.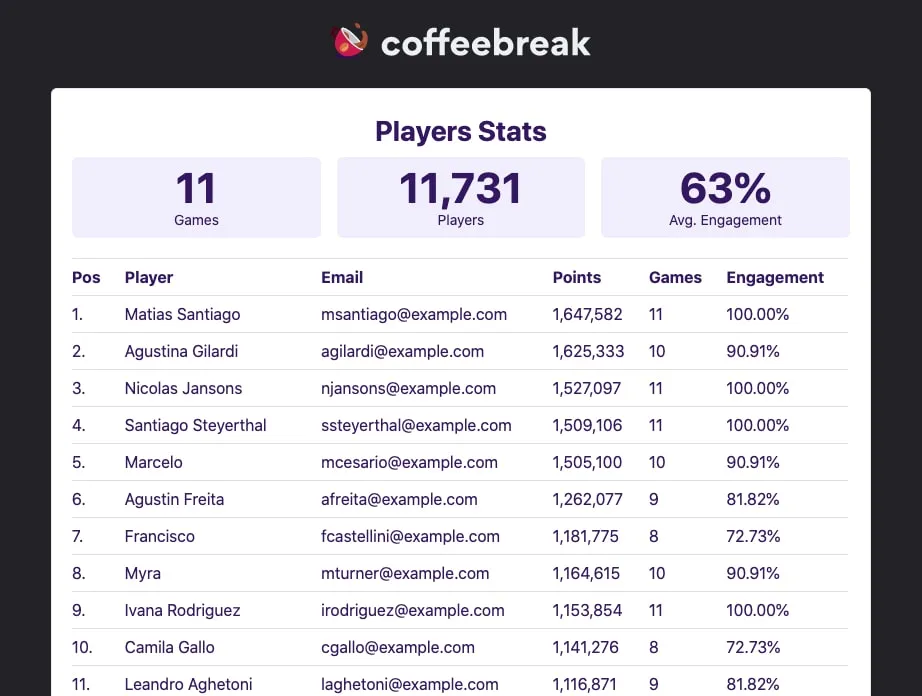 GET STARTED FOR FREE
Create a FREE account in CoffeeBreak and start building hyper-engagenging games for your followers now!
Special PROMO for communities with +10K followers
If you have a community with more than 10K followers in Instagram, Twitter, Telegram, or any other social network, contact us and we will upgrade your account for FREE for 3 months so you can use CoffeeBreak without a maximum amount of players per game.
100% personalizable trivias
For full customization of the game check our plans & pricing.